The Pinehurst Medical Clinic Primary Care Advanced Practice Provider (APP) Fellowship is a 12-month post-graduate program committed to preparing new graduate Nurse Practitioners (NPs) and Physician Assistants (PAs). The fellowship will enhance the knowledge needed to transition into successful, well-rounded providers in primary care with a focus on the growing geriatric population. At the end of the fellowship year, APPs will have further developed competencies and confidence in a variety of domains that assist in successfully transitioning to practice.
Program Mission
The Pinehurst Medical Clinic APP Fellowship mission is to provide an opportunity for APPs to further develop skills to practice in a highly collaborative, primary care setting and to deliver patient-centered care that contributes to improved health outcomes.
This post-graduate transition to practice program will provide APP fellows with a variety of clinical experiences through autonomous and precepted practice, specialty rotations, tailored didactics, and hands-on skills labs. The program will build on the APP's graduate academic training by providing support in the development of key skills of practice including assessment of clinically complex patients, evidence-based decision making, patient safety and compassionate patient/family centered care. In addition, the fellowship includes components focused on leadership development and value-based care education aimed at developing strong clinical leaders with the ability to adapt, while continuing to deliver excellent patient care in the ever-changing health care system.
Program Overview
The Fellowship Program will equip APP fellows to become versatile providers and leaders within their care teams. Fellows will have the opportunity to participate in weekly didactics, synchronous Q&A discussions, and hands-on skills labs with the aim of expanding their clinical knowledge base. Precepted clinic sessions will help build Fellows' confidence in practice and encourage them to develop their skills in a supported clinical setting. Fellows will also engage in leadership development activities, including a quality improvement project, and receive vital training around value-based care and population health, enabling them to better reach seniors and expand quality care to vulnerable patient populations.
Goals of the Fellowship
Advance fellow mastery of clinical competencies to best prepare APP fellows for autonomous primary care practice.
Enhance fellows' knowledge of evidenced-based practice techniques, research methods, guideline development and quality improvement initiatives, designed to improve patient care outcomes within Pinehurst Medical Clinic.
Ensure fellow experience clinical practice settings and styles with diverse patient populations that includes a focus on the growing geriatric population.
Provide a supported practice environment through mentorship by experienced APPs, sessions with subject matter experts and continuous feedback from physician preceptors.
Provide fellows with the tools and training necessary to be successful and resilient in full-time practice, including burnout prevention techniques and methods to ensure work-life balance.
Program Structure
Core Didactic Curriculum
The fellowship curriculum includes instruction in clinical competencies and provider skills from primary care and specialty care experts. The curriculum covers important topics that support providers in improving the quality and accessibility of care including modules on population health, value-based care, and leadership development. Fellows will complete an intake assessment upon acceptance to the program measuring their clinical competencies and past educational experiences. Based on the assessment findings, some fellows may be required to participate in additional didactics or learning opportunities to further develop their knowledge and expertise.
Subject Matter Expert Q&A
Fellows will have the opportunity to engage with subject matter experts on a variety of topics relating to their program didactics. During bi-weekly virtual or in-person sessions, fellows will have the opportunity to ask questions of medical experts and join in on group discussions expanding on the didactic lectures.
Autonomous and Precepted Practice
Throughout the APP Fellowship Program, fellows will have autonomous and precepted practice within their assigned primary care offices. It is the overarching goal of the fellowship to prepare APPs for confident, self-reliant practice. Fellows will build this confidence by gradually transitioning from precepted to independent practice in a stepwise approach fostering the development of individualized practice and patient-care skills with continuous feedback from experienced providers.
Procedure Labs
Fellows will take part in 2-day intensive Procedure Labs where they will participate in hands-on learning with experienced providers. Three separate Procedure Labs will be conducted throughout the program, during which Fellows will be trained to perform skills and common procedures in the areas of women's health, orthopedics, wound care, ophthalmology, dermatology, podiatry and more.
Including but not limited to:
Laceration repair
Incision and Drainage
Simple biopsy
Foreign body removal
Long-term birth control insertion
Orthopedic therapeutics
Specialty Rotations
The Pinehurst Medical Clinic APP Fellowship Program provides the opportunity for fellows to rotate in specialty clinics providing exposure to complex disease processes often co-managed within the primary care setting. Fellows will have the opportunity to complete rotations in six core specialties and nine supplemental specialties.
Example rotations:
Endocrinology
Cardiology
Dermatology
Gastroenterology
Geriatrics
Pulmonology
Hematology/Oncology
Rheumatology
Quality Improvement Project
To complement the core didactics, fellows will complete a quality improvement project. Prior to completion of the program, fellows will give a presentation on an improvement opportunity they identified, their analysis, and their proposed solution. This project encourages fellows to become leaders in quality-of-care initiatives and learn to improve patient care outcomes in their practice and throughout their careers.
Journal Club
Throughout the fellowship program, fellows will engage in journal clubs to enhance skills in utilizing evidenced-based resources and leadership within their practice
How to Apply
Eligibility
Completion of an accredited Nurse Practitioner or Physician Assistant program
Hold National Board Certification as a Nurse Practitioner or Physician Assistant
Have current North Carolina State Licensure as a Nurse Practitioner or Physician Assistant or be able to demonstrate a timeline for licensure suitable for credentialing with Pinehurst Medical Clinic prior to fellowship start date
Application Requirements
Resume or Curriculum Vitae
Answers to Two Essay Prompts
Official APP Program Transcript that shows completion of degree conferred or will be completed before the start of the fellowship program
Two Letters of Recommendation/References – should include one academic and one professional reference
Application Process
All applications to the APP Fellowship Program will be reviewed after the application close date. Candidates selected to move forward to the interview process will be notified via email for scheduling. Interviews for the Fall 2023 Pinehurst Medical Clinic APP Fellowship Cohort will take place throughout July 2023, with final selection and acceptance occurring mid-August 2023. Note that the number of fellows accepted into the APP Fellowship shall be determined solely by Pinehurst Medical Clinic.
Interview Selection Timeline
You will be contacted within 7 business days of submitting your completed application. You may be asked to interview later the same week, if selected to move forward.
Fall 2023 Pinehurst Medical Clinic APP Fellowship Cohort Timeline
May 2023 – Application opens
July 2023 – Application closes
End of July 2023 – Interviews, final selection & acceptance
August-September 2023 – Clearance & credentialing
October 2023 – APP Fellowship begins
Frequently Asked Questions
1. When does the application period open each year?
The application for the Fall 2023 Pinehurst Medical Clinic APP Fellowship Cohort (001) will open May 2023 and close July 14, 2023. Future cohorts will have an extended application period – from January through April – with acceptances going out in early to mid-April and early-September start dates. Check the website for specific dates.
2. Do you accept late submissions?
Applications submitted after the deadline will be accepted for the APP Fellowship Program; however, we cannot guarantee consideration. Completing the application on time is highly advised and increases your chances for consideration.
3. Do you accept fellows who are not board certified?
No, fellows will need to be board certified for licensure in the state of North Carolina prior to fellowship start date.
4. Will I need my North Carolina license to apply?
Incoming fellows must be fully licensed to practice in the state of North Carolina prior to the interview date. There are exceptions for newly graduated APPs who are currently in the process of licensure that can demonstrate a timeline for licensure suitable for credentialing with Pinehurst Medical Clinic prior to fellowship matriculation.
5. How long is the duration of the APP Fellowship Program?
The APP Fellowship Program is 12 months.
6. How long does the credentialing process take if accepted into the program?
Credentialing can take anywhere from 90-120 days.
7. Post-Fellowship completion, will all fellows be directly employed to Pinehurst Medical Clinic?
Pinehurst Medical Clinic is actively recruiting primary care providers, and the goal is to employee APP Primary Care Fellows after program completion. After completion of the fellowship, they will be viewed as highly competitive candidates.
8. Is this a paid fellowship?
Yes. The Pinehurst Medical Clinic APP Fellowship program is a full-time, benefit eligible position.
Program Director Bio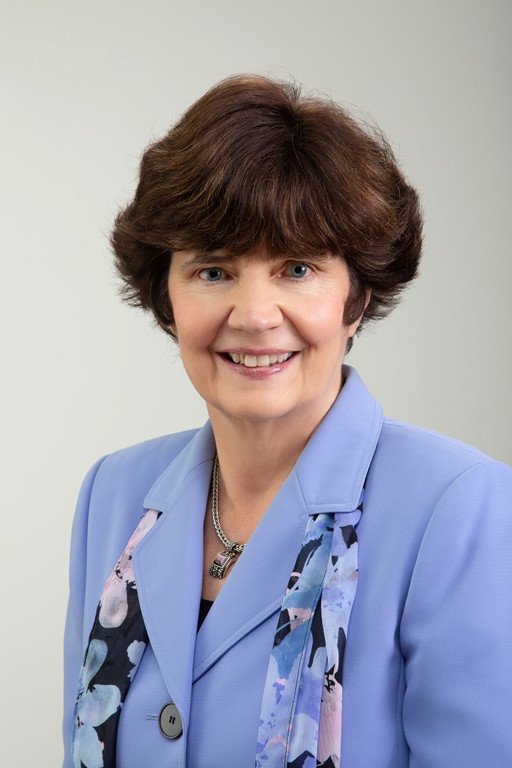 Donna Pryor, MS-HCA, BSN, RN, became Pinehurst Medical Clinic's Director of Clinical Services in 2014. With over 40 years of experience in inpatient and outpatient care, Donna brings extensive knowledge in providing effective clinical supervision, program development, nurse recruitment and management techniques.
Several career accomplishments have prepared Donna to seamlessly move into her current role at Pinehurst Medical Clinic including, leading an inpatient oncology unit that ranked in the 99th percentile for Press Ganey Scores, developed and implemented a new graduate residency program for registered nurses and held a less than 3% turnover rate for oncology nurses where she was the nurse manager of the unit.
Since joining Pinehurst Medical Clinic, Donna has had the opportunity to oversee almost every primary and specialty care department the organization offers to its patients. She has also played an integral role in creating and implementing Pinehurst Medical Clinic's COVID-19 initiatives. Now, her efforts have focused on the organization's primary care services and its new endeavor expanding value-based care with agilon health, including the launch of a Primary Care APP Fellowship Program.