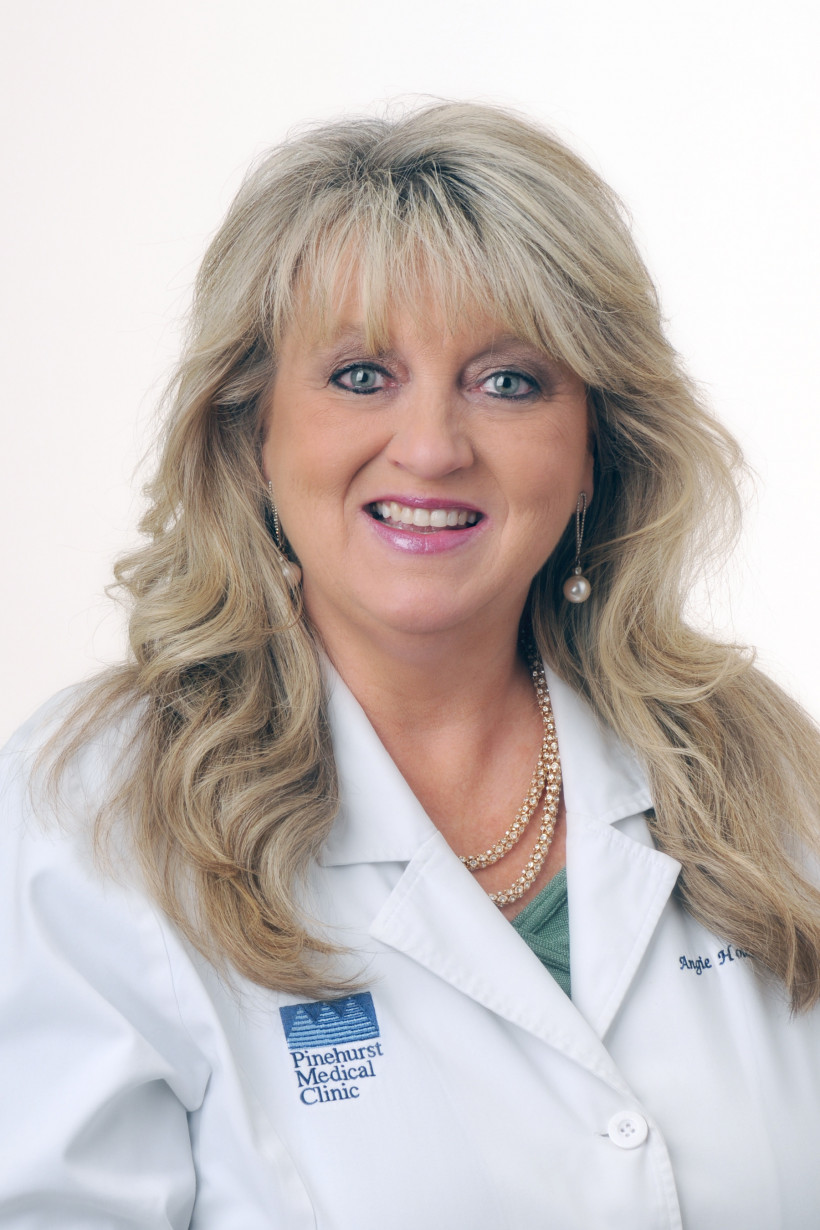 Internal Medicine Specialist
Phone: 910.255.4400
Fax: 910.235.3447
Biography
Angie Hounsell, FNP, is an internal medicine provider at Pinehurst Medical Clinic. Angie serves patients at PMC - Heather Glen in Pinehurst.
Angie received her master of science in nursing as a family nurse practitioner from the University of North Carolina Wilmington in Wilmington, NC, her master's in business administration from Meredith College in Raleigh, NC, her bachelor of science in nursing from the University North Carolina Chapel Hill in Chapel Hill, NC, and a bachelor of arts in business administration from North Carolina State University in Raleigh, NC.
As an internal medicine provider, Angie is an expert in promoting healthy living, disease prevention, health maintenance, treatment of acute and chronic illnesses, and more. As part of the PMC organization, she has access to several specialty care and wellness resources to provide the best possible care to improve their patients' overall health and well-being.
---
Education
University of North Carolina Wilmington, Wilmington, NC
-Master of Science in Family Nurse Practitioner
Meredith College, Raleigh, NC
-Master in Business Administration
University North Carolina Chapel Hill, Chapel Hill, NC
-Bachelor of Science in Nursing
North Carolina State University, Raleigh, NC
-Bachelor of Arts in Business Administration

---