Pinehurst Medical Clinic Recognized as a U.S. Best-in-Class Employer for Second Year by Gallagher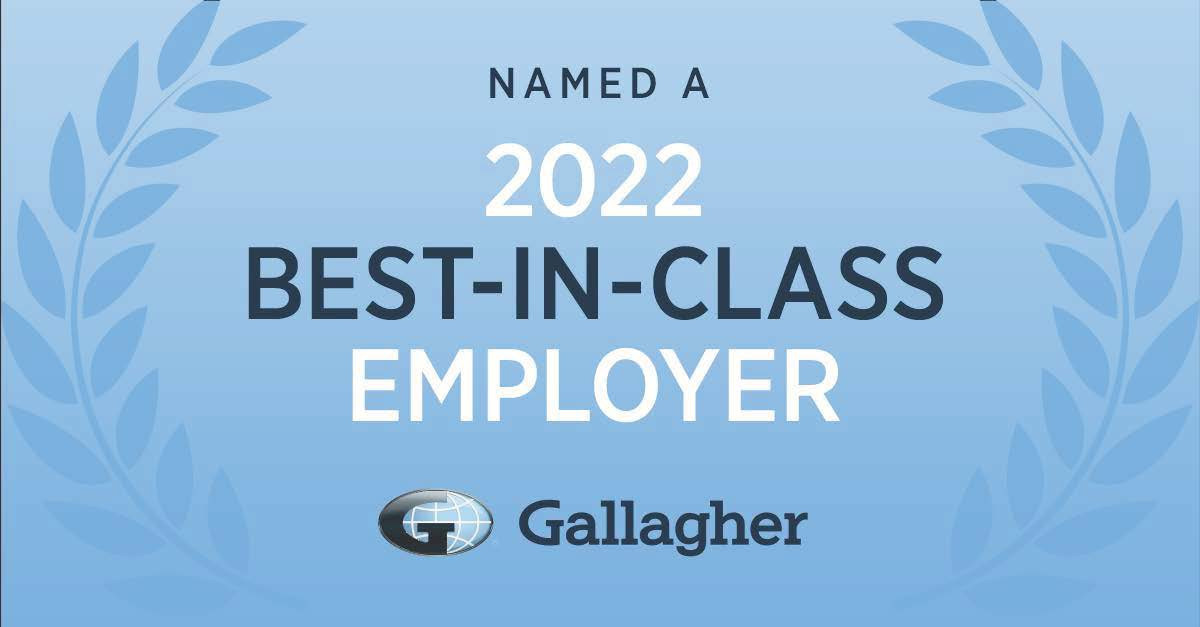 Pinehurst Medical Clinic (PMC) participated in Gallagher's 2022 U.S. Benefits Strategy & Benchmarking Survey and, for the second consecutive year, was identified as an organization that excelled in optimizing employee and organizational wellbeing. Out of over 4,000 applicants, PMC is one of 493 organizations that achieved this recognition.
PMC was recognized for its comprehensive framework for strategically investing in benefits, compensation and employee communication to support the health, financial security and career growth of its employees at a sustainable cost structure. Designations like Gallagher's Best-in-Class Employer help current and potential employees understand and appreciate an organization's workplace culture and people strategy; important differentiators as employers compete for talent in a tight labor market.
"Providing the highest quality of care to our patients and the communities we serve begins with taking care of our largest asset - our team members," said Brandon Enfinger, Pinehurst Medical Clinic's chief executive officer. "I am inspired every day by our team's commitment to living our organization's mission and reflecting our core values into exceptional patient care and consider it a privilege to lead this best-in-class team."
A U.S. Best-in-Class Employer, PMC was assigned points based on its relative performance in:
Planning horizons for the benefits and compensation strategies
Extent of their wellbeing strategy
Turnover rate for full-time equivalents (FTEs)
Completion of a workforce engagement survey
Use of an HR technology strategy and its level of sophistication
Difference in healthcare costs over the prior year
Use of a communication strategy
"Pinehurst Medical Clinic was recognized as a U.S. Best-in-Class Employer because of how they approach organizational priorities with a long-term outlook; provide high-quality, high-value benefits; and build and solidify a strong organizational culture through their communications," said William F. Ziebell, CEO of Gallagher's Benefits & HR Consulting Division "In doing so, Pinehurst Medical Clinic invests in the whole employee by providing distinct and relevant wellbeing resources that will attract and retain talent."
PINEHURST MEDICAL CLINIC RECOGNIZED BY THE AMERICAN HEART ASSOCIATION FOR COMMITMENT TO WORKFORCE WELL-BEING