October 31st, 2023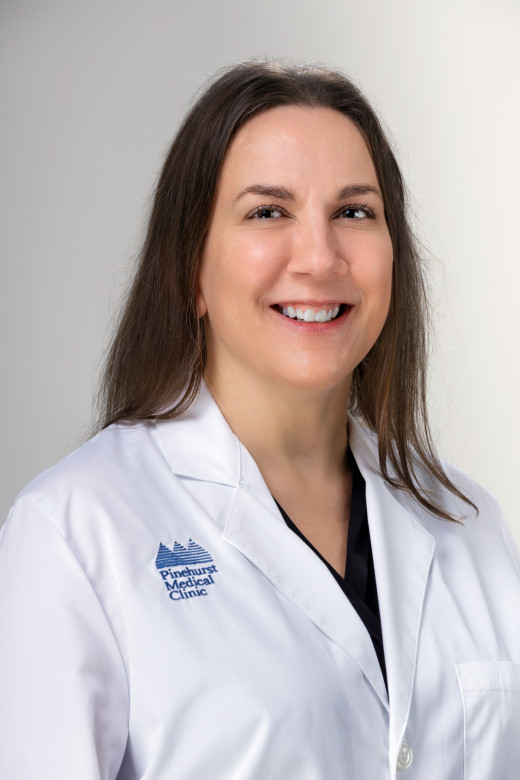 Pinehurst Medical Clinic (PMC) is excited to welcome Julie Mead, AGPCNP-BC, to the primary care department at PMC – Greenway Court in Sanford. Mead joins the team at 1411 Greenway Court consisting of board-certified primary care physicians Dr. Omofolarin Arthur, Dr. Nirisha Kalakada and Dr. Murali Pisharody, and advanced practice provider Beth Stanfield, FNP-BC.
Mead earned her Master of Science in Nursing from the University of North Carolina at Chapel Hill and her Bachelor of Science in Nursing from the University of Michigan-Flint.
Throughout her over 20 years of clinical experience, Mead has had the opportunity to create a care philosophy that emphasizes the importance of creating a space that supports strong patient-provider relationships. "My practice as a nurse practitioner focuses on listening and educating patients and their families, acknowledging their unique situations, and developing mutually agreed upon treatment plans," stated Mead. "I enjoy getting to know patients so I can understand what their healthcare goals are for themselves and help them achieve them."
Mead is joining PMC's primary care department with 25 physicians and 28 advanced practice providers who are board-certified in internal or family medicine. PMC primary care providers are experts in promoting healthy living, disease prevention, health maintenance, treatment of acute and chronic illnesses and more. As part of the PMC organization, primary care providers have access to several specialty care and wellness resources to provide the best possible care to improve their patients' overall health and well-being.
Originally from the Midwest, Mead and her family have called North Carolina home for several years. She looks forward to joining the PMC for the organization's commitment to providing high-quality, compassionate, patient-centered care to its community.
Outside of patient care, Mead enjoys spending time with her friends and family, listening to music, attending concerts, exercising, relaxing on the beach and traveling.
Julie Mead, AGPCNP-BC, is now accepting new patients at PMC – Greenway Court. To schedule an appointment, please call (919) 292-1878.

---
Back