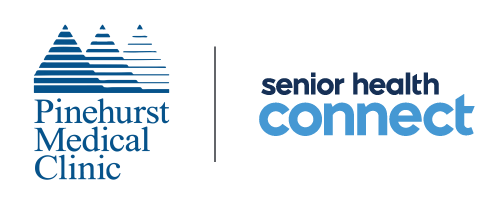 What
A program that will embed Pinehurst Medical Clinic (PMC) nurses at First Health Moore Regional Hospital Emergency Department to assist PMC patients with healthcare navigation and resources. The Acute Care Coordination (ACC) nurse will educate patients on follow-up care and facilitate referrals to any services that may prevent an in-patient admission. In addition, ACC nurses will communicate with Primary Care Provider and Specialty Providers to ensure continuity of care.
---
Who
PMC Nurses - known as "ACC Nurses".
---
When
Monday – Friday, 8:00am to 6:30pm
---
How
ACC nursing staff will coordinate with PMC Patient Service Representatives, clinical staff, nurses and providers. The ACC nurses will facilitate scheduling appointments/referrals and may reach out with questions to coordinate patient care. If you need to contact our team, please call (910) 695-2195. This number is available Monday - Friday from 8 a.m. - 4:30 p.m. Calls outside of those hours are encouraged to leave a voicemail. Voicemails will be returned during normal business hours in the order they are received.
---
Frequently Asked Questions
Q: Do I need to sign up for the acute care coordination (ACC) program?
A: No, we will be available in the ER and will have access to see when you have a visit.
Q: Is there a cost associated with the acute care coordination (ACC) program?
A: No, there is not a cost associated with the program
Q: How do I contact the acute care coordination (ACC) nurses?
A: We actively work in the ED. Any concerns, please contact your primary care provider or nurse.
Q: How can having a primary care provider help me potentially avoid the emergency room?
A: Many emergency room visits can be avoided, and it helps to have the support of a medical professional in making that decision.
When you are not feeling well and need to decide about a visit to the emergency room, your primary care provider (PCP) can help. Your PCP can often help identify the problem and assess the level of urgency, offer the care you need or help you determine the right place to get treatment for what ails you.

Often trips to the emergency room can be expensive, expose you to illness and require excessive amounts of time before being seen. When you see your PCP, you can typically save both time and money.

You can always call your PCP's office and talk with the care team to help assess your symptoms and determine the best next step. Your physician and care team can access your electronic medical record, care plan and history to help inform the recommendation they make. If your situation isn't urgent, your PCP may be able to get you in the same day to evaluate your symptoms.

In order to serve your unplanned medical needs, Pinehurst Medical Clinic offer same day appointments at our offices. If your PCP does not have availability, then our highly trained staff will help you find a same day appointment with the first available PCP or direct you to our walk-in clinic that is open daily.
---
Resources