November 14th, 2022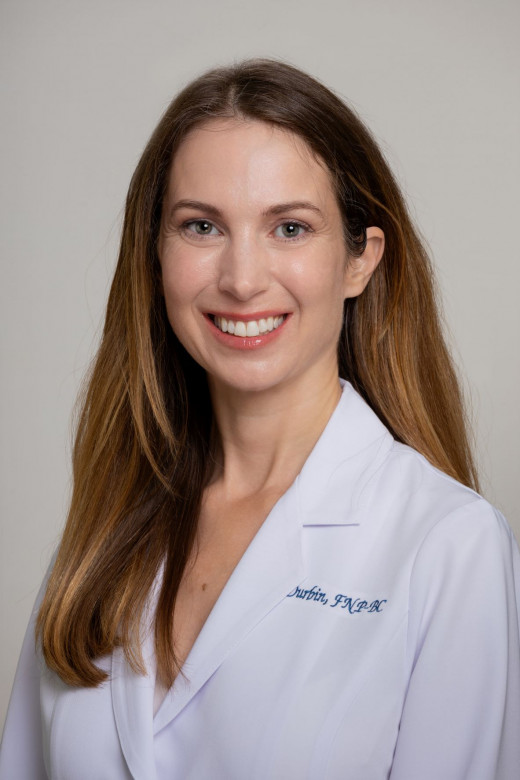 Sarah Durbin, NP, is the newest addition to the primary care team located at PMC – Morganton Park in Southern Pines. Pinehurst Medical Clinic (PMC) is excited to welcome Durbin to the team of three board-certified primary care physicians and five advanced practice providers.
Durbin earned her master's in nursing with a family nurse practitioner concentration from the University of North Carolina at Chapel Hill and holds two bachelor's degrees. A Bachelor of Science in nursing from the University of North Carolina Wilmington and a Bachelor of Arts in biology from the University of Rhode Island. Durbin also has an associate of applied science in nursing from Wake Technical Community College in Raleigh, N.C.
Originally working in a research lab, Durbin was looking for a new career and found her passion for serving others while working as a certified nursing assistant. She then went back to school to become a registered nurse and now has over 10 years of clinical experience.
Over the course of her career, Durbin has developed a care philosophy that is centered around working with her patients to find the best possible care to meet their healthcare needs. "I strive to make patients feel comfortable, respected, and accepted," said Durbin. "I feel strongly that part of my role as a primary care provider is not only to provide the best medical care possible but also to get to know each patient as an individual."
Durbin is now a member of PMC's Primary Care department who are experts in promoting healthy living, disease prevention, health maintenance, treatment of acute and chronic illnesses and more. With over 20 physicians and 23 advanced practice providers who are board-certified in internal or family medicine, PMC Primary Care is committed to providing high-quality, patient-centered care.
She resides with her husband in Aberdeen and enjoys hiking and spending time in nature during her free time.
Now accepting new patients, Sarah Durbin, NP, is located at PMC – Morganton Park in Southern Pines. To schedule an appointment, please call 910.246.4140.
---
Back