June 28th, 2023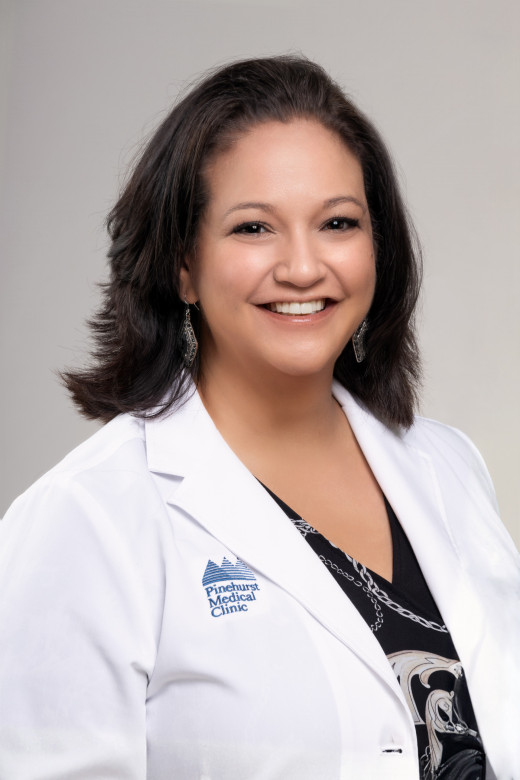 Pinehurst Medical Clinic (PMC) is excited to welcome its newest team member, Amanda Paige, MSN, APRN, FNP-C, to its primary care team at PMC – Sanford. She will be located at 555 Carthage Street in Sanford, joining the established team of board-certified primary care physicians Dr. Glenna Grider, Dr. Vaishali Nadkarni, Dr. David Nave, Dr. Chase Nielsen, and Dr. Jennifer Normann, and advanced practice providers Hannah Rivard, FNP, Alex Mullins, PA-C and Kirsten Ruth, PA.
Paige earned her master of science as a family nurse practitioner from Chamberlain College of Nursing in Downers Grove, Ill. and her bachelor of science in nursing from the University of Missouri in St. Louis, Mo.
As a nurse practitioner, Paige enjoys helping her patients reach their healthcare goals. She focuses on active listening and education to help form strong, trusting patient-provider relationships, allowing them to feel comfortable being honest and transparent with their healthcare needs.
Coming to PMC's primary care team with over 15 years of clinical experience, Paige's care philosophy is simple, "how do we together get to yes." With this team approach, Paige is committed to providing the tools her patients need to overcome difficult health obstacles and celebrating achievements.
Paige is joining PMC's primary care department with 23 physicians and 27 advanced practice providers who are board-certified in internal or family medicine. PMC primary care providers are experts in promoting healthy living, disease prevention, health maintenance, treatment of acute and chronic illnesses and more. As part of the PMC organization, primary care providers have access to several specialty care and wellness resources to provide the best possible care to improve their patients' overall health and well-being.
Outside of caring for patients, Paige enjoys spending time with her family, creating lifelong memories, gardening and photography.
Amanda Paige, MSN, APRN, FNP-C, is accepting new patients. To schedule an appointment, please call (919) 774.6518.
---
Back