December 12th, 2022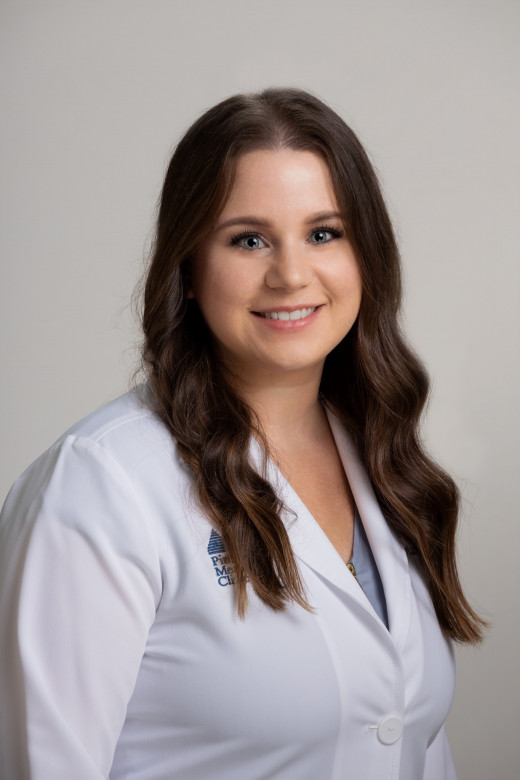 Pinehurst Medical Clinic (PMC) welcomes Brianna Furst, FNP, to the primary care department at PMC – Heather Glen. This location houses a robust team consisting of seven board-certified primary care physicians and now eight advanced practice providers.
With over 10 years of clinical experience, Furst earned her bachelor's degree in nursing from the University of Missouri in Columbia, Mo., and her master's degree in nursing from Purdue University Global in West Lafayette, Ind. Throughout her career, she has had the opportunity to gain healthcare experience in a vast array of specialties including women's health, pediatrics, home health care, medical surgical nursing, substance use rehabilitation and inpatient COVID-19 treatment.
Furst has always held a passion for helping others, which led her to pursue a career as a registered nurse. Now, a provider, Furst considers it a privilege to provide high-quality, compassionate patient care to a larger population. "Being a provider involves the constant strive to provide exceptional care while ensuring collaboration and trust of the patient," expressed Furst. "Servitude will always be a trait I convey, and as a nurse practitioner, my ability to give back when I am able will be considered a huge personal accomplishment in my life."
PMC's Primary Care providers are experts in promoting healthy living, disease prevention, health maintenance, treatment of acute and chronic illnesses and more. With over 23 physicians and 27 advanced practice providers who are board-certified in internal or family medicine, PMC Primary Care is committed to providing high-quality, patient center care.
Growing up in the Midwest, Furst fell in love with the people, landscape and climate North Carolina has offered. She resides in Moore County with her daughter and two dogs. Outside of providing patient care, Furst is an avid gardener who enjoys traveling, hiking, and spending time with her friends and family.
Brianna Furst, FNP, is now accepting new patients at PMC Primary Care – Heather Glen in Pinehurst. To schedule an appointment, please call 910.255.4400
---
Back