May 15th, 2023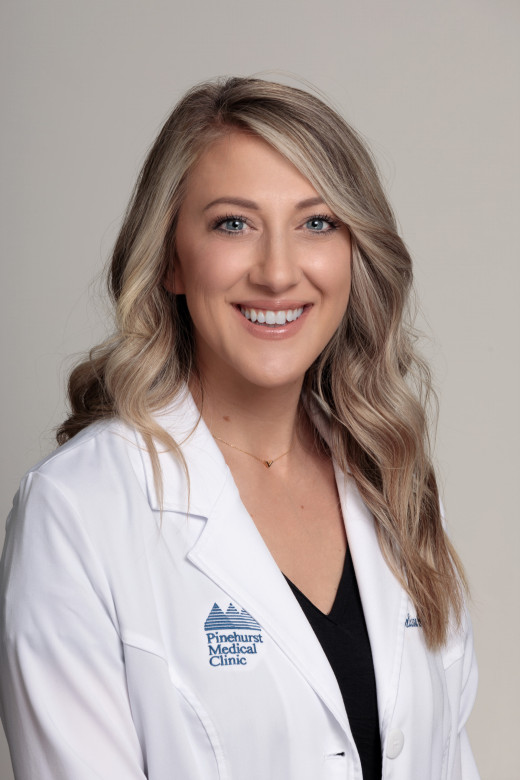 Pinehurst Medical Clinic (PMC) is excited to announce that it will be expanding its primary care offerings in Pinehurst with the addition of Melissa Barnett, DNP, FNP-C. Barnett will join the established team at PMC-North consisting of board-certified primary care physicians, Dr. John Jameson and Dr. Stephanie McCrery, and three advanced practice providers, Connie Hall, APRN, CNP, Jeffery Short, PA-C and Jessica Sinclair Glossip, PA-C.
Barnett received her doctor of nursing practice from Gardner-Webb University in Boiling Springs, N.C., and her bachelor of science in nursing from the University of North Carolina at Charlotte.
Throughout her 10 years of nursing experience, Barnett has developed a strong care philosophy of tailoring each experience to fit the individual needs of her patients. She does this by actively listening and engaging with each patient and being an advocate for them to further create trusting patient-provider relationships.
Her passion is helping patients achieve optimal health and wellness through education to foster an environment of health prevention and promotion.
Barnett is joining PMC's primary care department with 22 physicians and 25 advanced practice providers who are board-certified in internal or family medicine. PMC primary care providers are experts in promoting healthy living, disease prevention, health maintenance, treatment of acute and chronic illnesses and more. As part of the PMC organization, primary care providers have access to several specialty care and wellness resources to provide the best possible care to improve their patients' overall health and well-being.
Originally from North Carolina, Barnett has recently made the move to the Pinehurst area. Outside of caring for patients, she enjoys spending time with family and friends as well as exploring the outdoors.
To learn more about Melissa Barnett, FNP, and the care team at Pinehurst Medical Clinic Primary Care – North, visit pinehurstmedical.com.
---
Back