January 11th, 2023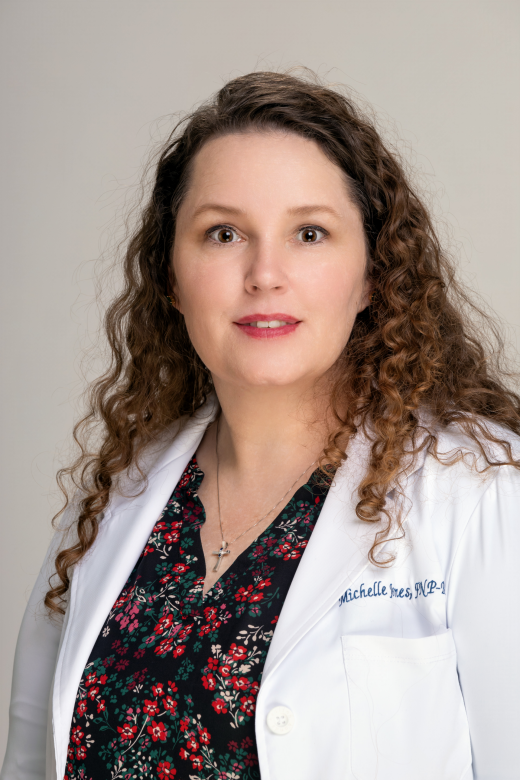 Pinehurst Medical Clinic (PMC) is excited to welcome Michelle Jones, FNP-BC, to the primary care department at PMC – Greenway Court in Sanford. Jones joins the team at 1411 Greenway Court which consists of three board-certified primary care physicians and an advanced practice provider.
Jones received her associate of science in nursing degree from Central Carolina Community College and both her Bachelor of Science in Nursing and Master of Science in Nursing from Chamberlain University in Downers Grove, Ill.
Frequently described as a natural caregiver by family and friends, Jones decided to embrace this and enter the field of healthcare. Throughout her career, she has developed a care philosophy centered around trusting and respectful patient-provider relationships. She is passionate about taking a holistic approach when caring for her patients while providing continuity of care for the entire family.
When choosing to join PMC to continue her career, Jones expressed that the organization's mission and ongoing commitment to patient-centered care aligned with her own beliefs. In addition, she also mentioned the connection between having primary and specialty care services within the same organization was also a deciding factor for her.
Jones is joining PMC's Primary Care department with providers who are experts in promoting healthy living, disease prevention, health maintenance, treatment of acute and chronic illnesses and more. With 23 physicians and 27 advanced practice providers who are board-certified in internal or family medicine, PMC Primary Care is committed to providing high-quality, patient center care.
As a North Carolina native, Jones grew up in Chatham County and now resides in Pittsboro with her husband, youngest son, and several pets. When not caring for patients, Jones enjoys exploring the country roads and mountains North Carolina has to offer while cruising with her children.
Michelle Jones, FNP-BC, is now accepting new patients at PMC – Greenway Court. To schedule an appointment, please call (919) 292-1878.
---
Back