April 11th, 2022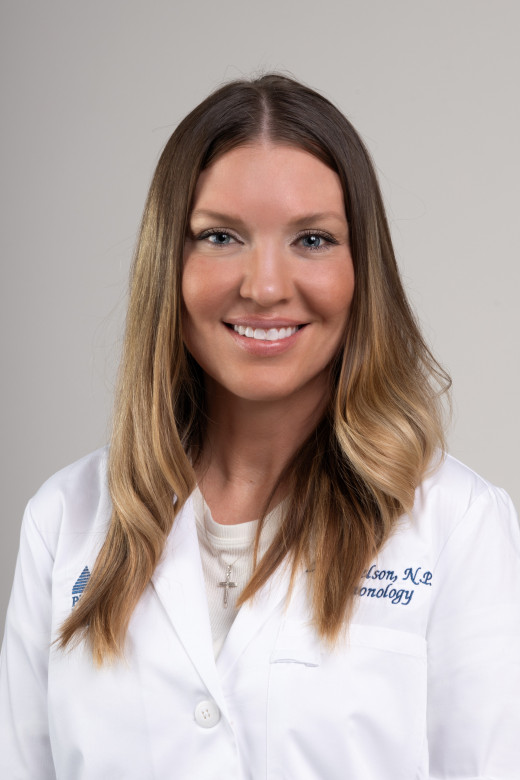 PINEHURST, N.C., April, 12, 2022 – Pinehurst Medical Clinic (PMC) welcomes Cara Nelson, FNP-BC, to PMC Pulmonary and Sleep Medicine - Fayetteville. Nelson's addition helps to provide greater access to PMC's robust pulmonary care to Fayetteville and surrounding communities.
Nelson holds a Master of Science in Nursing – Family Nurse Practitioner from the University of North Carolina at Chapel Hill and is a board-certified provider. She received a Bachelor of Science in Nursing from the University of North Carolina Wilmington and an Associate Degree in Nursing from James Sprunt Community College. Nelson joins PMC with over ten years of healthcare experience.
Having grown up in rural southeastern North Carolina, Nelson understands the critical need for strong, high-quality healthcare in local communities. In having this understanding, she looks forward to having the opportunity to help fulfill this need with PMC.
The beliefs she holds in regards to patient care align with the mission of PMC: to provide the highest quality of care to the patients and communities we serve. "Being part of the PMC team allows me to put into practice what is essential for patient success," said Nelson.
PMC Pulmonary and Sleep Medicine – Fayetteville is currently comprised of board-certified providers Sonal Arora, MD, Erin Weldon, PA-C, and Kathy Farley, FNP. They specialize in the diagnosis and treatment of conditions and diseases regarding lung health and restorative sleep.
When she is not caring for patients, Nelson enjoys spending time with family and friends, reading, writing, running and yoga.
Cara Nelson, FNP-BC is now accepting new patients at PMC Pulmonary and Sleep Medicine – Fayetteville located at 1991 Fordham Drive, Fayetteville, NC. To schedule an appointment, please call 910.491.6793.
---
Back