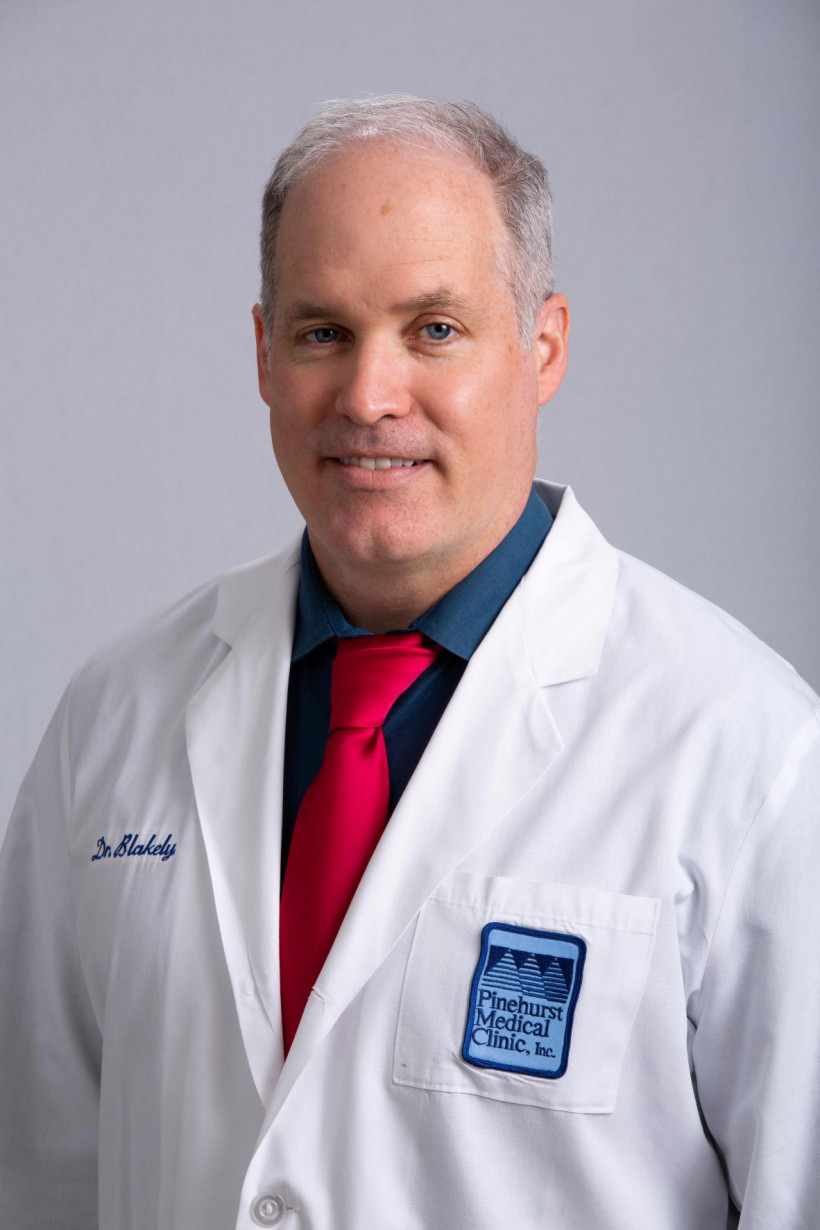 Internal Medicine Specialist
Phone: 910.255.4400
Fax: 910.255.4382
Biography
Greg Blakely, MD, is an internal medicine physician at Pinehurst Medical Clinic. Dr. Blakely serves patients at PMC - Heather Glen in Pinehurst.
Dr. Blakely received his doctorate from the University of Illinois at Chicago in Chicago, IL, and a bachelor of science in chemistry from the University of Illinois at Urbana-Champaign in Urbana, IL.
As an internal medicine physician, Dr. Blakely is an expert in promoting healthy living, disease prevention, health maintenance, treatment of acute and chronic illnesses, and more. As part of the PMC organization, he has access to several specialty care and wellness resources to provide the best possible care to improve their patients' overall health and well-being.
---
Education
University of Illinois at Chicago, Chicago, IL
–Doctor of Medicine
Emory University School of Medicine, Atlanta, GA
–Internal Medicine Residency Training Program, Primary Care Track
University of Illinois at Urbana-Champaign, Urbana IL
–Bachelor of Science in Chemistry, Magna Cum Laude

---