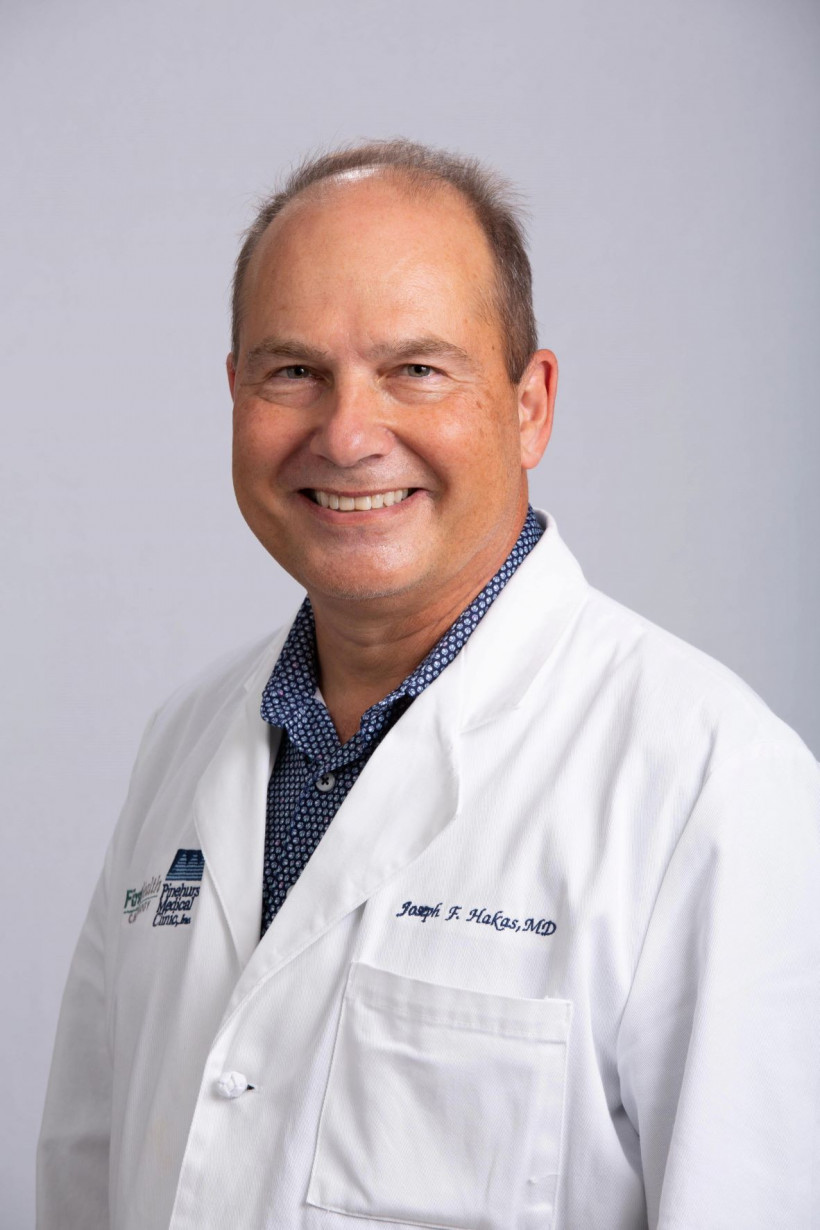 Cardiology Specialist
Phone: 910.295.9211
Fax: 910.235.3428
Biography
Joseph Hakas, Jr., MD, is a cardiology physician at Pinehurst Medical Clinic. Dr. Hakas serves patients at PMC - East in Pinehurst.
Dr. Hakas earned his doctorate from Hahnemann University School of Medicine of Philadelphia in Philadelphia, PA, and his bachelor of science in pre-medicine from Pennsylvania State University in State College, PA. Additionally, Dr. Hakas completed a cardiology fellowship at the State University of New York at Buffalo in Buffalo, NY.
Pinehurst Medical Clinic cardiology providers, alongside FirstHealth, offer a broad range of comprehensive cardiology services including the treatment of atrial fibrillation, heart catheter placements, and echocardiograms.
---
Education
Hahnemann University School of Medicine of Philadelphia, Philadelphia, PA
–Doctor of Medicine
State University of New York at Buffalo, Buffalo, NY
-Cardiology Fellowship
University of Pittsburgh Medical Center Mercy, Pittsburgh, PA
-Internship & Residency
Pennsylvania State University, State College, PA
–Bachelor of Science in Pre-Medicine

---
---
Related Media