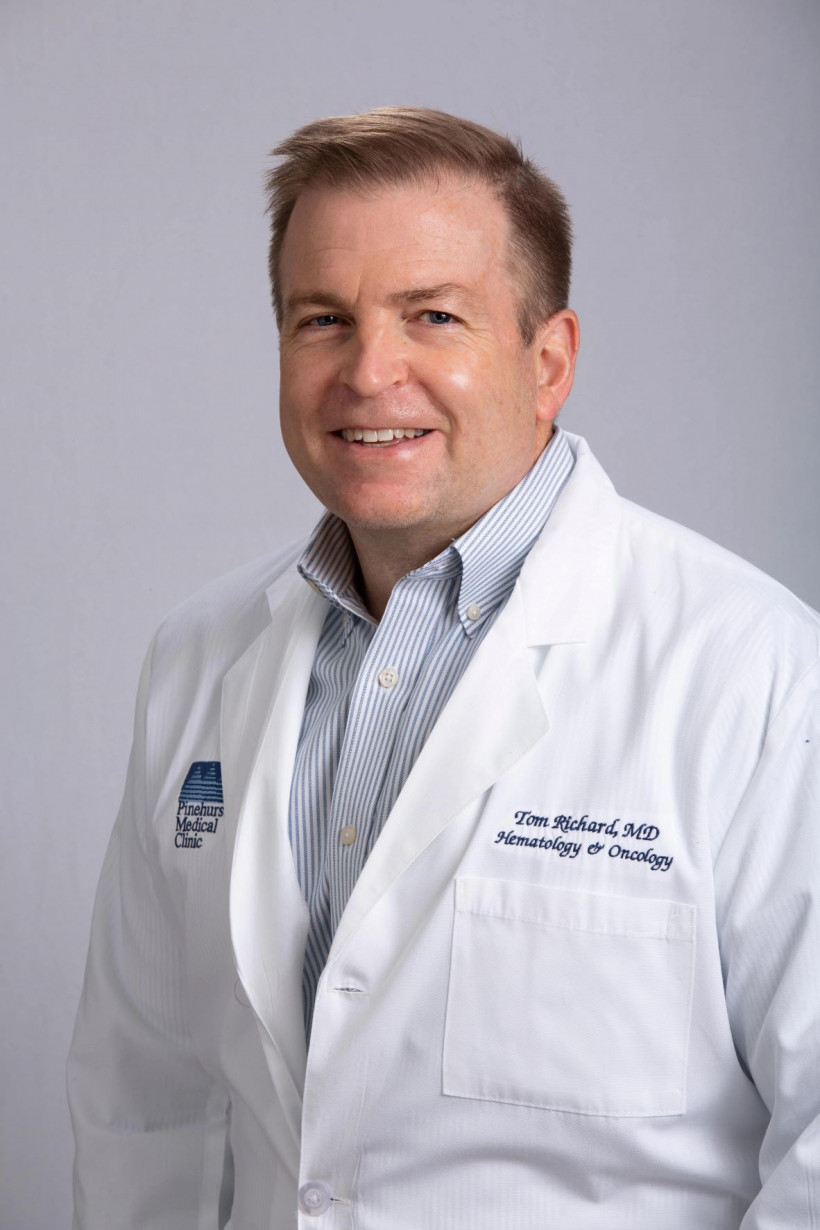 Hematology & Oncology Specialist
Phone: 910.715.3500
Fax: 910.715.3501
Biography
Thomas Richard, MD, is a hematology oncology physician at Pinehurst Medical Clinic. Dr. Richard serves patients at FirstHealth Outpatient Cancer Center located in Pinehurst.
Dr. Richard earned his doctorate from the University of Pittsburgh School of Medicine in St. Pittsburgh, PA, and his bachelor of science from the University of Pennsylvania in Philadelphia, PA. Additionally, Dr. Richard completed a hematology and oncology fellowship at Brooke Army Medical Center in San Antonio, TX, and Wilford Hall Medical Center in Lackland, TX.
As a hematology oncology physician, Dr. Richard specializes in diagnosing and treating cancer and blood disorders.
---
Education
University of Pittsburgh School of Medicine, St. Pittsburgh, PA
–Doctor of Medicine
Brooke Army Medical Center, San Antonio, TX and Wilford Hall Medical Center, Lackland, TX
–Hematology and Oncology Fellowship
Brooke Army Medical Center, San Antonio, TX
–Internal Medicine Internship
Brooke Army Medical Center, San Antonio, TX
-Residency
University of Pennsylvania, Philadelphia, PA
–Bachelor of Science

---
---
Related Media