March 29th, 2022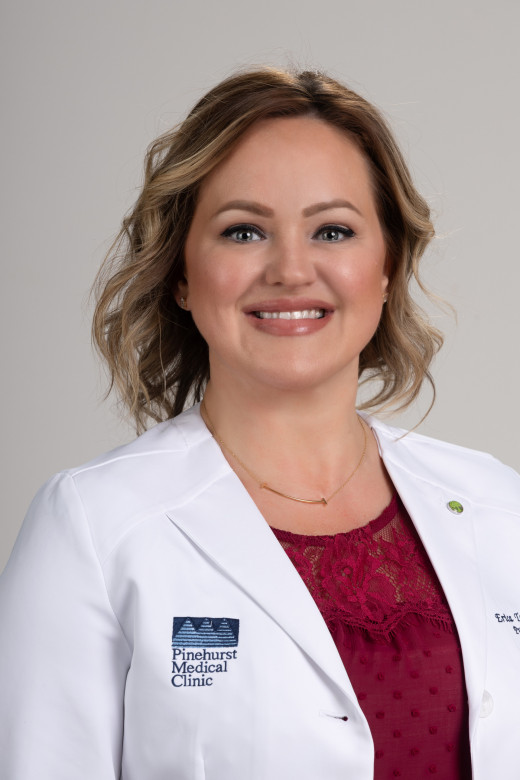 PINEHURST, N.C., March, 29, 2022 – Pinehurst Medical Clinic is excited to welcome Erica Taylor, AGACNP-BC, FNP-BC, to its pulmonology teams at the Pinehurst Medical Clinic – East and Pinehurst Medical Clinic – Greenway Court locations.
As a first-generation college graduate, Taylor's ambition and passion for providing compassionate patient care have developed over a 13-year career. After graduating with her Bachelor in Nursing from Winston Salem State University, she dedicated her talents as a critical care nurse to the communities of the Sandhills Region of North Carolina. Then, she decided to continue her education and pursue her Master's in Nursing Science with a specialized focus in Adult-Gerontology Acute-Care Nurse Practioner and Family Nurse Practioner from the University of South Alabama.
Taylor looks forward to joining the Pinehurst Medical Clinic pulmonology team stating, "The pulmonary department has a fantastic group of providers who continue to look for advancements, through medical research, to give patients comfort by finding the right diagnosis and treatment to provide the greatest quality of life." "I am excited to be able to join PMC's Pulmonology department and provide excellent quality and compassionate care to each of our patients," she said.
Pinehurst Medical Clinic's pulmonology department consists of five physicians and now 12 specialty pulmonology providers specializing in treating conditions such as asthma, chronic obstructive pulmonary disease (COPD), lung cancer, respiratory failure and more.
When not treating patients, Taylor likes to spend time with her two daughters, Jessica and Emily, traveling and spending time with family and friends.
Erica Taylor, AGACNP-BC, FNP-BC, is now welcoming new patients at Pinehurst Medical Clinic – East in Pinehurst, N.C., and Pinehurst Medical Clinic – Greenway Court in Sanford, NC. To schedule a visit, please call 910.295.5511.
---
Back