May 17th, 2023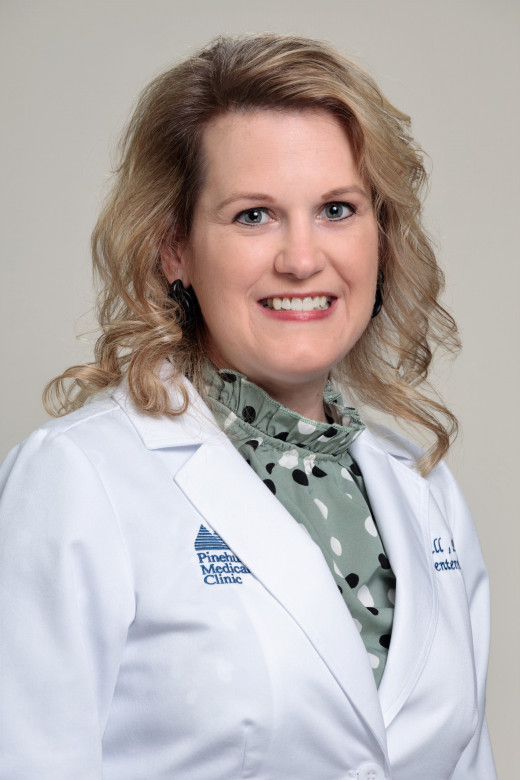 Pinehurst Medical Clinic (PMC) is excited to welcome Lisa Hall, PA-C, to its gastroenterology team at PMC – Gastroenterology in Sanford. Hall joins the established team of experts consisting of Dr. Behnam Asgharian, Dr. Philip Brondon, Dr. Ravikant Varanasi and advanced practice provider Gregory Miller, PA-C, who specializes in diagnosing and treating digestive systems disorders.
As a North Carolina native, Hall attended East Carolina University, where she earned her bachelors of arts in chemistry. She then received her master of science in physician assistant studies at East Carolina University School of Allied Health. She was always fascinated with the human body and its functions, so the healthcare field was a natural career choice. One of her passions is investigating why someone is feeling poorly and offering advice or medications to improve their overall quality of life.
With over 15 years of clinical experience, Hall has developed a care philosophy that involves actively listening to her patients to ensure their treatment plans align with their healthcare goals. She then strives to meet those goals at every visit. Hall also expressed the importance of continuous learning to offer the most up-to-date treatment plans and therapies.
When not caring for patients, Hall enjoys spending time with her husband and their two sons. Family is very important to her as she comes from a large family and has an identical twin sister. Hall is also a newly avid runner. She first decided to complete a 5k with her friends and now training for a half marathon.
To learn more about Lisa Hall, PA-C, and the care team at Pinehurst Medical Clinic Gastroenterology in Sanford, visit pinehurstmedical.com.
---
Back