April 3rd, 2023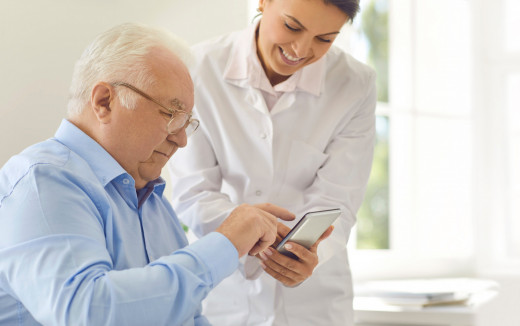 Unlock the Benefits: How Using a Patient Portal Can Improve Your Healthcare Experience
By: Jennifer Szurgot, MD, board-certified primary care physician
Navigating your health care can be overwhelming. During a visit with a provider, you could cover a plethora of topics from new diagnoses, prescription refill needs, how to manage a chronic condition and so much more. Taking an active role in your health care can help to eliminate potential confusion about your care, in making decisions about treatment, lead to a better understanding about prescriptions and place you in a better position to advocate for your healthcare needs.
One resource I recommend my patients utilize when wanting to start taking an active role in their healthcare is Pinehurst Medical Clinic's FollowMyHealth patient portal. A patient portal is an online, secure, all-in-one platform that allows patients to access their health records and information on the go. Through the patient portal, you can view test and lab results, receive email care reminders, send and receive secure online messages, request appointments and prescription refills and set up proxy accounts for children and dependent adults,
Although the portal can be intimidating at times, I believe patients that utilize it have a better understanding of their health conditions as well as helping them keep up with preventive care.
In my practice, I encourage patients to use the portal to communicate with me as well as my staff. We check our portal messages throughout the day and address concerns as quickly as possible.
Other ways to take an active role in your health include knowing your family's health history, paying attention and making notes on how you feel, bringing questions to your appointment and developing strong, trusted relationships with your health care provider.
Pinehurst Medical Clinic also has programs outside of the patient portal that can support your desire to play a more active role in your health. This includes, chronic disease management, medical nutritional therapy, and a program that helps with making decisions regarding advanced care planning. Involvement in these programs helps you have easier access to advice from your provider as well as appointments.
If you are interested in starting to take a more active role in your healthcare, a patient portal is a great way to start; however, I also recommend that you discuss this decision with your provider. As a board-certified primary care physician, I encourage all of my patients to truly understand my recommendations for preventative care, as well as the ways their everyday decisions can impact their health.
Dr. Jennifer Szurgot is a board-certified primary care physician at Pinehurst Medical Clinic. Dr. Szurgot also is a steering committee member for Women Physician Leaders in Value Based Care Council.
---
Back