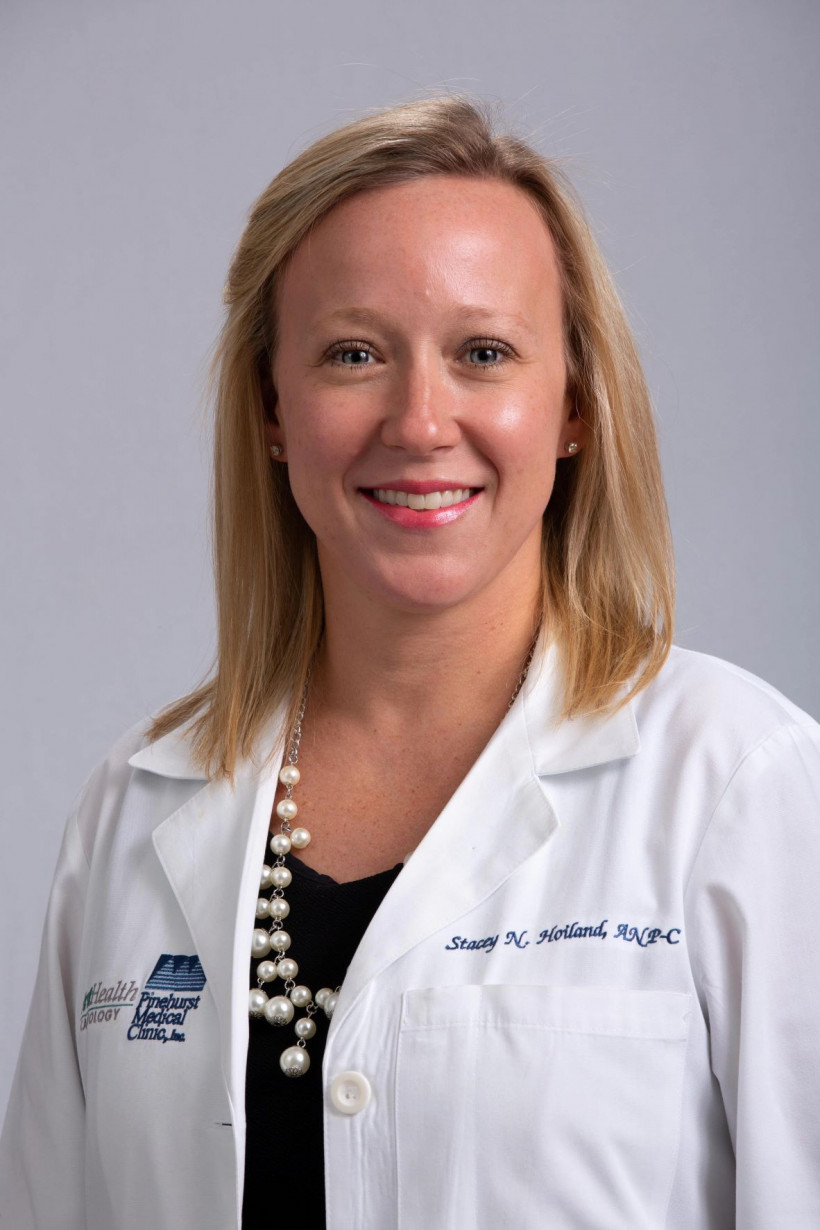 Cardiology Specialist
Phone: 910.295.9211
Fax: 910.235.3428
Biography
Stacey Hoiland, ANP, is a cardiology provider at Pinehurst Medical Clinic. Stacey serves patients at PMC - East in Pinehurst.
Stacey earned her masters of science in nursing from Duke University in Durham, NC, and completed her bachelors of science in nursing degree from Florida State University in Tallahassee, FL.
Pinehurst Medical Clinic cardiology providers, alongside FirstHealth, offer a broad range of comprehensive cardiology services including the treatment of atrial fibrillation, heart catheter placements, and echocardiograms.
---
Education
Duke University, Durham, NC
-Master of Science Degree in Nursing
Florida State University, Tallahassee, FL
-Bachelor Degree in Nursing
---