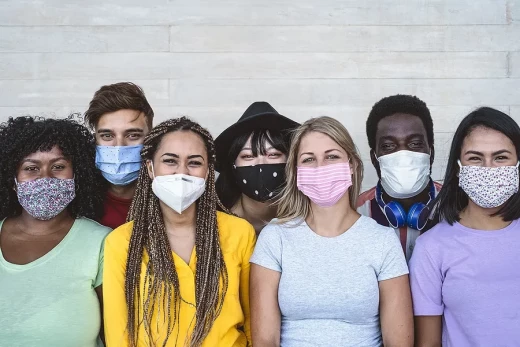 Purpose:

PMC is taking precautions to protect our patients, visitors, and care teams during the COVID-19 pandemic.
Policy:
In order to slow the spread of COVID-19, PMC will follow local, state, and federal guidance and require all patients and visitors to wear a face covering or mask while inside PNC clinics.
Patients may wear a mask from home.
Surgical face masks will be available at the front desk for patients who do not have a face covering.
If the individual does not agree to wear a mask, he/she should not enter the building.

Pending appointments will need to be rescheduled.
A virtual visit can be scheduled in lieu of face-to-face visits, in most cases, if a patient is unable to wear a mask.

If further reasonable accommodations are requested from what is stated above, PMC will make best efforts to work with individuals to navigate needs and requests in a manner that maintains the fundamental safety-focused approach to PMC services.
This policy is in effect during the COVID-19 pandemic. PMC reserves the right to change this policy based on local, State, and Federal guidance.
---
Back